What a cold winter we have had!! Looking forward to warmer temps so we can start spending more time outside!
We'd like to thank everyone who came out for our Smooch A Pooch, our Valentine's Day Fundraiser for L.E.A.R.N. (Labrador Education and Rescue Network). Through your generous donations and one of our wonderful customers matching the donations, we raised $ 1451.00! I am so blessed to be a part of this amazing community!!!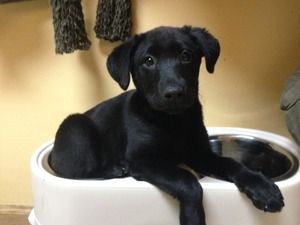 L.E.A.R.N. is the organization that I foster for and where my wonderful Riley came from. L.E.A.R.N. has taken in two large groups of labs from a not so good condition, all requiring medical attention, and many needing to be spayed and neutered. Our previous foster pup, Macy, was part of the first group that was rescued. I am happy to say that Macy has been adopted. It was a difficult decision to make but I knew it was best for her and her new family is oh so perfect for her!! Thank you to all that helped with her care and provided her the love and support to become an amazing little girl!!